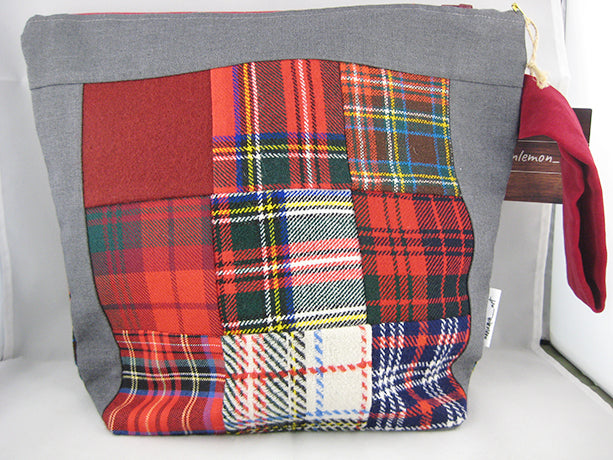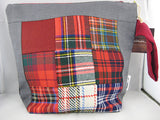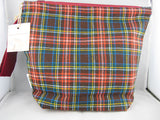 Hunter Valley Wool Store
SKU:
annlemon_art - Project Bag - Red Tartan
This two to three skein project bag is lovingly made by annlemon_art.  It uses recycled tartan fabric and is fully lined with silky fabric and includes an internal pocket. This is the beautiful project bag for your beautiful knitting or crochet projects.
Finished Size:  26cm high x 32cm wide (at top).  The base is 20cm wide and 9cm deep.
Ann Lemon is a highly accomplished artist that lives in the northern suburbs of Sydney, Australia.  Ann's art is on display at local galleries and loved by many.  Ann is a keen knitter and maker who saw the opportunity to combine her passions for art and knitting in a bespoke project bag.