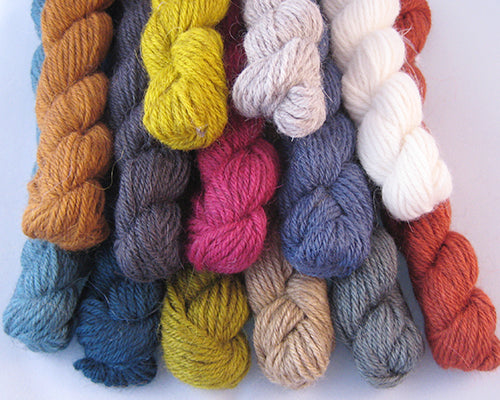 THE FIBRE COMPANY
SKU:
The Fibre Company - Cumbria Fingering - Mini Skeins
Cumbria Fingering is a beautiful yarn that blends together the brown wool from English Masham and mohair from Argentina that adds strength, lustre and warmth.  These cute little minis will add a pop of colour to any project.

SPECIFICATIONS: 60% Merino wool, 30% masham wool and 10% mohair. Tension: 26-30st over 10cm Stocking Stitch using 2.5-3.25mm needles (USA 1-3) (UK 13-10). Length 30m (33yds), 10g (.35 oz).