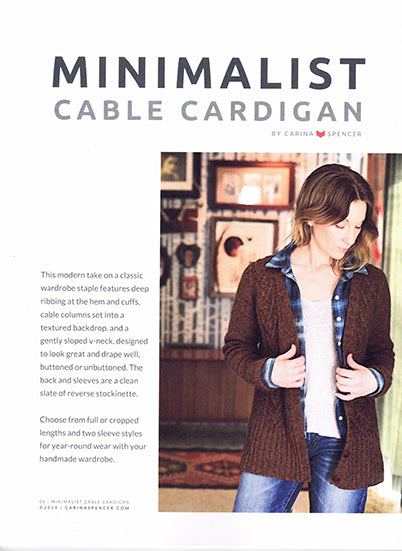 CARINA SPENCER
SKU:
Carina Spencer - Pattern - Minimalist Cable Cardigan
This is a printed pattern from Carina Spencer complete with Ravelry Download Code.
This modern take on a classic wardrobe staple features deep ribbing at the hem and cuffs, cable columns set into a textured backdrop, and a gently sloped v-neck, designed to look great and drape well, buttoned or unbuttoned.  The back and sleeves are a clean slate of reverse stockinette.

Choose from full or cropped lengths and two sleeve styles for year-round wear with your handmade wardrobe.