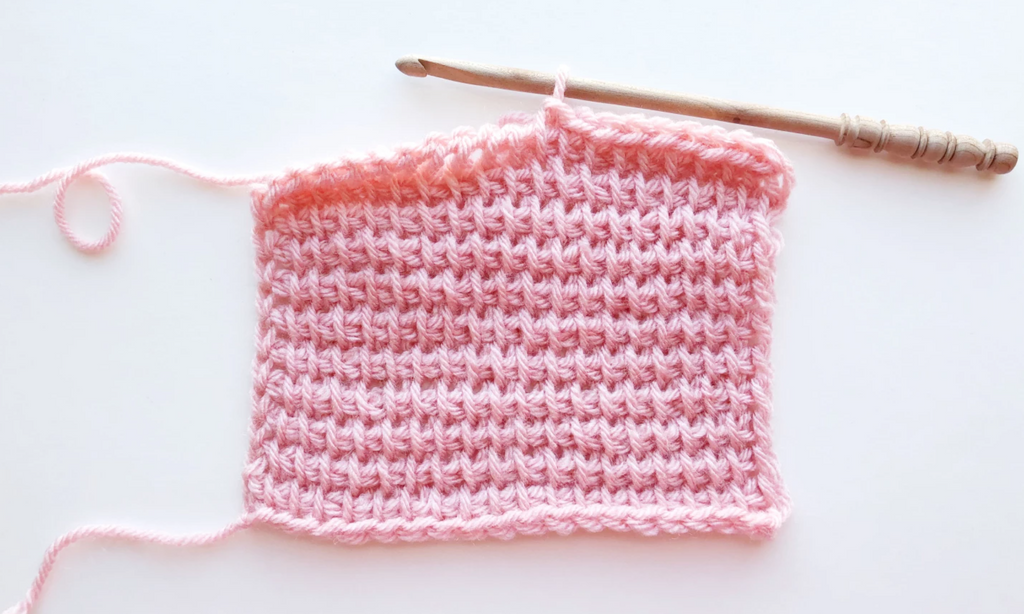 Hunter Valley Wool Store
SKU:
Class - Tunisian Crochet
Saturday, 16 September 2023

11am to 2pm
Are you a confident traditional crocheter, but would like to try something a little different, but similar?!
Tunisian (or Afghan) crochet builds on basic crochet knowledge, and combines with a few knitting techniques, to create unique woven fabrics, generally thicker than traditional crochet.  It is great for home decor items like cushions, mats and warm blankets. Larger hooks can also be used to create drapey fabrics for scarfs and shawls.
This Workshop will introduce the basics of Tunisian Crochet through creating a sampler of simple stitches.
Materials required for workshop:  2  x 8Ply/DK balls of yarn - 2 different colours and a Tunisian crochet hook – 4.5, 5.0 or 5.5mm.
You may BYO materials or purchase in store.