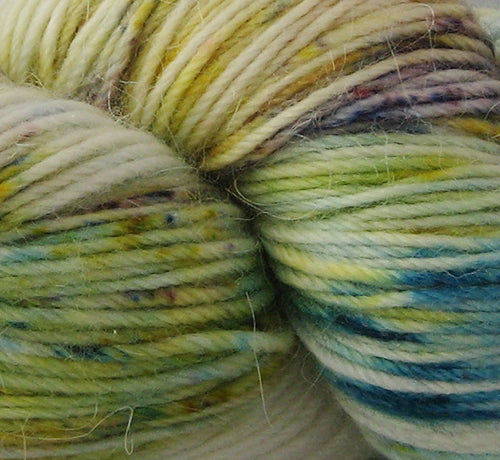 RIDGE TOP FIBRE STUDIO
SKU:
Ridge Top Fibre Studio - Merino Alpaca Nylon - Monet's Garden
Hand dyed fingering weight yarn by Ridge Top Fibre Studio.  This yarn is glorious blend of merino, alpaca and nylon.  This is a very soft yarn that would make a fantastic shawl, cowl, garment or scarf ... as well as some squishy socks.
SPECIFICATIONS 60% merino, 20% alpaca and 20% nylon. Tension 26 sts measured over 10cm Stocking Stitch. Suggested needle size 3.25mm (USA 3) (UK 10) Length 400m (437 yds), 100g (3.53 oz).