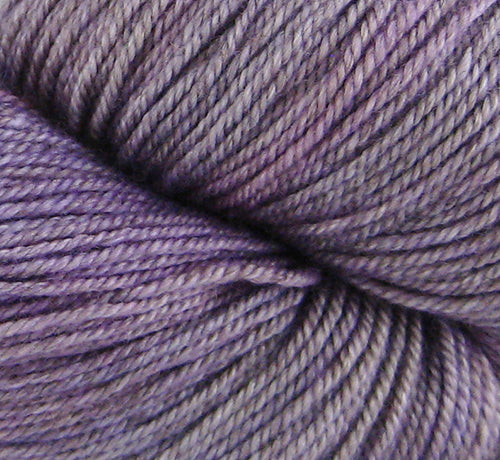 RIDGE TOP FIBRE STUDIO
SKU:
Ridge Top Fibre Studio - Merino Silk Yak - Lilactime
Hand dyed fingering weight yarn by Ridge Top Fibre Studio.  This yarn is glorious blend of superwash merino, mulberry silk and yak fibre.  It has a beautiful sheen and is perfect for that special project.
SPECIFICATIONS 60% superwash merino, 20% mulberry silk and 20% yak. Tension 26 sts measured over 10cm Stocking Stitch. Suggested needle size 3.25mm (USA 3) (UK 10) Length 366m (400 yds), 100g (3.53 oz).