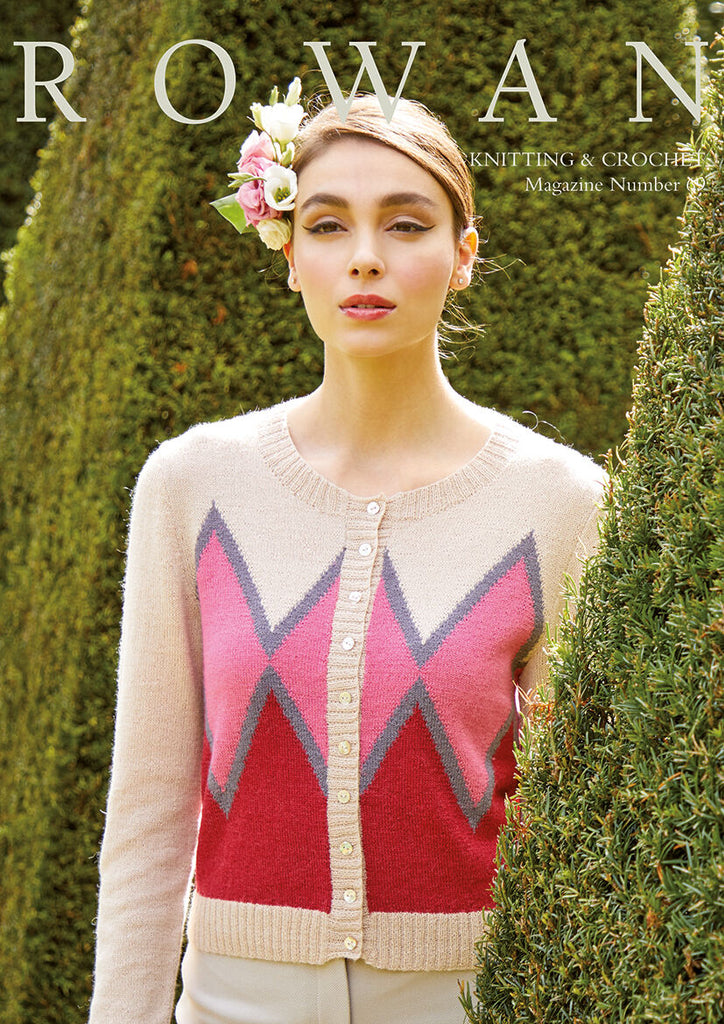 ROWAN
SKU:
Rowan - Book - Magazine 69
The Rowan Magazine 69 has two stories - 'Nostalgia' and 'Cotton Classics'.
Nostalgia features a palette of ice cream colours and striking black and white, this collection is for men and women and re-visits those golden moments  of the 1950s, adding a playful, modern twist to the vintage fashion trend.  The past meets the present with easy-going, textured cardigans and chic, short-sleeved, cropped sweaters. Knitted in light summer yarns, Nostalgia features cables, geometric colourwork and pretty lace details.
Martin Storey's exquisite Cotton Capsule Collection for women blends comfort and wearability with understated luxury. This is the perfect trans seasonal capsule wardrobe, featuring longline cardigans with deep pockets, sweaters and ponchos. Martin's beautiful textured cables are captivating to knit while Softyak adds delight to the knitting experience.

Magazine Features:
40 designs by Lisa Richardson, Martin Storey, ARNE & CARLOS, Georgia Farrell, Quail Studio, Grace Jones, Galina Carroll, Lily Kate France, Chloe Thurlow, Kaffe Fassett, Brandon Mably & Kristen TenDyke.
Clearly written, professionally edited, and tested patterns
Inspiring photography of all the knits
Book Information:
Page Count: 179
Soft Cover