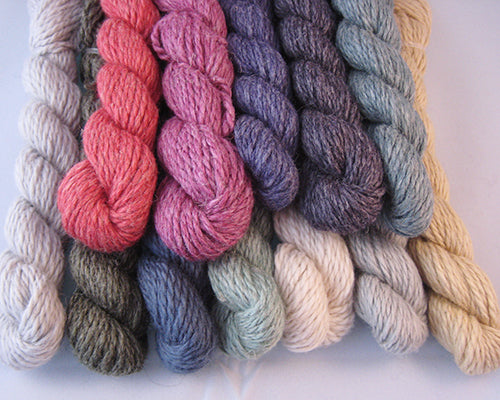 THE FIBRE COMPANY
SKU:
The Fibre Company - Luma - Mini Skeins
Luma is a gorgeously soft yarn that combines plant-based fibres with silk and wool to provide a built-in layer of warmth in winter yet lightness in warmer temperature.  These cute little minis will add a pop of colour to any project.

SPECIFICATIONS: 50% Merino, 25% organic cotton, 15% linen, 10% silk. Tension: 21-23st over 10cm Stocking Stitch using 3.75 - 4mm needles (USA 5-6) (UK 9-8). Length 25m (27yds), 10g (.35 oz).